Do You Have the Keys to Your Data?
Accessing data should never be a barrier to driving business decisions. Not having the right access to your data is like not having the keys to your car. This is why the MedFuse team works closely with our client-partners to identify the right delivery solution to meet their business needs. 
There is no one solution that is right for every company so data access should not be limited to any one platform.  For this reason, MedFuse supports a range of options for companies to access our data assets.  From managed databases such as Azure, AWS, or Snowflake to a desktop application or our cloud-based tools, MedFuse has solutions options that enable client-partners to find value from our data. 
Talk to us about how we can help find the key to unlocking the power of the MedFuse data.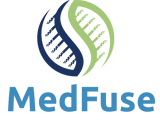 MedFuse
Holmdel Corporate Center
2137 NJ-35
Holmdel, NJ 07733
Pennsylvania Biotechnology Center
3805 Old Easton Road
Doylestown, PA 18902
Tel. (833) 844-3282