Real World Prescribing Trends Q1 2022
Over the past few years, predicting the future has been like guessing which direction a bucket of superballs will bounce when poured out. The only thing we know is they will bounce.

The good news is, unlike the bucket of superballs, we have data to help tell us where patients and prescriptions are going. Using claims data, we know that Q1 2022 patient traffic in the physician office is up ~14% across specialties vs Q1 2019. We also know that while telehealth has receded from its heights in April 2020, it still is up +1700%.

Looking at pharmacy data, TRxs have continued to grow 5.4% year-over-year. Even after adjusting for COVID by removing highly impacted USCs such as biologics and anti-Infectives, growth is still at 4.6%.

Looking at USCs based on TRx volumes, the top five class in rank order are:

1. VASCULAR AGENTS
2. PSYCHOTHERAPEUTIC DRUGS
3. ANTI-INFECTIVES, SYSTEMIC
4. DIABETES THERAPY
5. RESPIRATORY THERAPY

In growth terms, biologicals, which are driven by coronavirus vaccines, top the growth of prescription medications at +23% and account for nearly 10% of total TRx change. Also contributing to total growth, anti-infectives and psychotherapeutics are close behind and account for 9.4% of total change.

Psychotherapeutics, from a larger base, grew 7% year-over-year and anti-infectives had a slightly higher percentage growth at 10%. Even though psychotherapeutics utilization has been on the rise prior to COVID, it is a widely held belief that COVID has exacerbated the demand for mental health.
Within psychotherapeutics, there are several USC5s influencing the broader class of drugs. As seen in the table below, SSRIs contribute 18% to total psychotherapeutic volume with TRx growth of 12% being the primary driver of the class. Interestingly, SSRIs have a slightly negative change in patient volume. This suggests that growth is coming from an increase in the average Rx/patient which may be due to the maturing of patient utilization. Newer generation anti-depressants and analeptics have demonstrated growth of both TRx and patients, suggesting their importance will increase over time.
Vascular agents have seen beta-blockers and calcium channel blockers, along with antihyperlipidemic agents and statins (HMG-COA reductase inhibitors), continue to be large contributors to +13% overall prescription volumes. Even as patient volumes have declined, prescriptions have grown +4% for vascular agents and +5% for calcium channel blockers. In addition to these USC5 classes, the aggregation of the six angiotensin II antagonist USCs also has a meaningful 23% share of vascular agents and has grown 6%. As for the antihyperlipidemic agents, it is all about the statins which account for 64% of the volume. At 12% growth, they represent 83% of the positive change.

Diabetes therapies is a top 5 class with a 6% share of TRxs (MAT 3/2022) and is most notable by its subdued +1.2% growth over the prior year. While the macro category change may be nearly flat, this is not a quiet space. This is a class that has seen significant shifting of Rxs at the USC5 level. The growth of biguanides (Metformin) has been surpassed by that in the GLP-1 and SGLT2 classes. Providing scale of their importance, these three classes are responsible for 93% of the positive change in the diabetes therapies category.
Whether in cases such as vascular and antihyperlipidemic agents that demonstrate significant change or diabetes which appears to have limited change at the macro-category level, the interesting insights lay beneath the surface. By exploring MedFuse's real-world medical and pharmacy claims data, we find emerging patterns and order in what first appear to be randomly bouncing superballs of information. Real-world claims data provide granular evidence of patient and physician behaviors.

The ability of claims data to provide insight into market dynamics has made claims data a strategic necessity for anyone operating within the healthcare space. In this post we've explored how sub-classes at the USC5 can either explain macro-observations or highlight a range of observations. Follow our future MedFuse insights as we continue to analyze US healthcare market dynamics.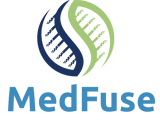 MedFuse
Holmdel Corporate Center
2137 NJ-35
Holmdel, NJ 07733
Pennsylvania Biotechnology Center
3805 Old Easton Road
Doylestown, PA 18902
Tel. (833) 844-3282