MedFuse is researching trends in cholera using Claim Data
Cholera is a very rare disease in the United States of America
Cholera is a very rare disease in the United States of America. According to the CDC, the occurrence of cholera is very low (0-5 cases per year) and is usually due to ingestion of contaminated food or international travel. However, with increased cholera outbreaks across the globe in 2022, MedFuse has been monitoring the trends in cholera.
MedFuse will be publishing the findings in upcoming blog posts.
Follow MedFuse for more information.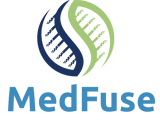 MedFuse
Holmdel Corporate Center
2137 NJ-35
Holmdel, NJ 07733
Pennsylvania Biotechnology Center
3805 Old Easton Road
Doylestown, PA 18902
Tel. (833) 844-3282